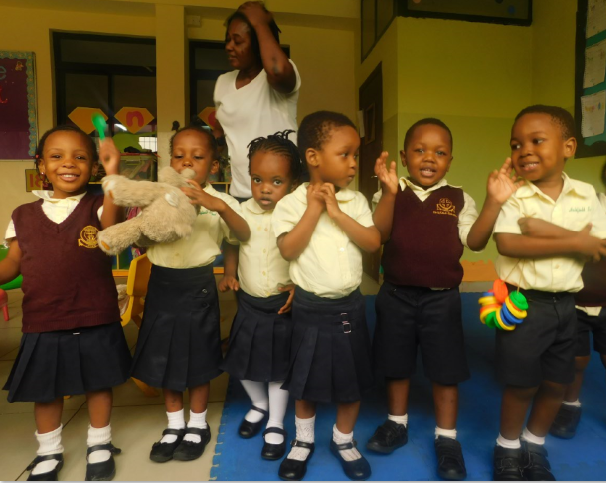 PRESCHOOL
At Halifield School, we have an enriched Pre-school Curriculum specially differentiated to meet the learning needs of our children. Our Core Values being Steadfastness, Honesty, Excellence, Determination, Diligence, Integrity, and Confidence help keep each child grounded.
As a School we are committed to:
Meeting the learning needs of every child;
Engaging our pupil's interest in creative learning;
Working in close partnership with parents;
Enriching the pupils learning experiences through the provision of a broad and balanced curriculum;
Making every child feel valued and care for;
Giving our pupils a love of learning.
Learning in our Preschool follows the 'Early Years Foundation Stage' (EYFS) curriculum; here, we focus on the seven areas of learning and development, which are:
Communication and Language
Physical Development
Personal, Social and Emotional Development
Literacy
Mathematics
Understanding of the World
Expressive Arts and Design
We are firm believers in the approach that every child is unique with different abilities, talents, and learning styles. We, therefore do not use the one cap fits all approach.
All our classes are safe and caring spaces for children to thrive and be themselves.
As you would therefore expect, our pupils to grow to be competent and resilient learners who are also confident and self-assured in their abilities.
Our Preschool follows the 'Early Years Foundation Stage' (EYFS) curriculum; here we focus on the seven areas of learning and development, which are;
Communication and Language
Physical Development
Personal, Social and Emotional Development
Literacy
Mathematics
Understanding of the World
Expressive Arts and Design